Becoming a Franchise Partner
We are looking for people who set and expect high standards of themselves and those they work with. You might have been second-in-command at a building company and be ready to do something for yourself, have industry experience or sales and marketing experience – this business is all about relationships.
Our Franchise's are especially well-suited to an ambitious couple who have the professional skills between them to manage multiple projects with all the personal contact, scheduling and administration that involves.

Own your own business, while minimising the risks.
Owning a franchise means you get to be your own boss. You'll build your own team, grow a successful business, and control your own destiny. As a bonus, you'll be guided along the way by our national team with more than 30 years of experience in the building industry.
When you join the Heritage Homes team you become part of a network of franchise owners who share your passion, drive and vision. You'll benefit from our reputation as industry experts, and the industry systems and resources we make available.
We provide in depth training, so although a bonus - building industry knowledge is not essential. We're looking for people with a great attitude who are willing to roll up their sleeves and get stuck into their business.
Exclusive territories available nationwide – expressions of interest welcome.
Why partner with Heritage?

Heritage Homes are New Zealand's leading Master builders that specialise in character homes built for the future and inspired by the past.
Their impressive portfolio comprises an array of timeless builds, including cottages, villas, bungalows, cabins, barns, and more. Committed to old-school style fine craftsmanship, enhanced by the technology of the modern day, Heritage Homes creates bespoke character homes tailored with care to the exact specifications of each family inside.
Servicing clients across New Zealand, Heritage Homes' award-winning builds have earned them a reputation as the nation's leaders in character home building.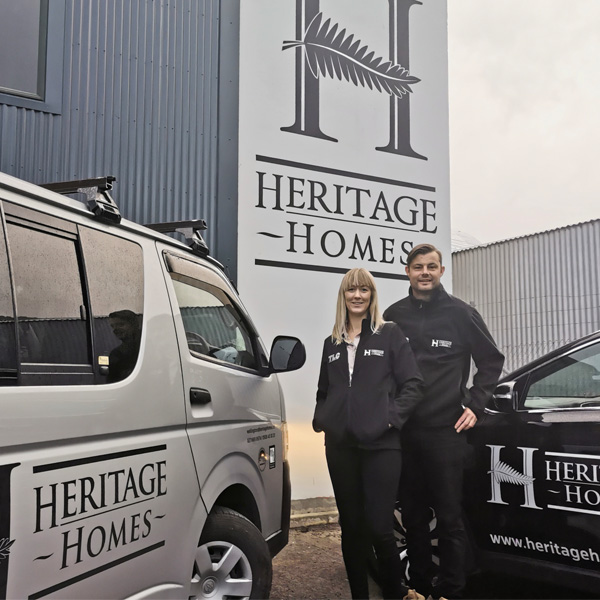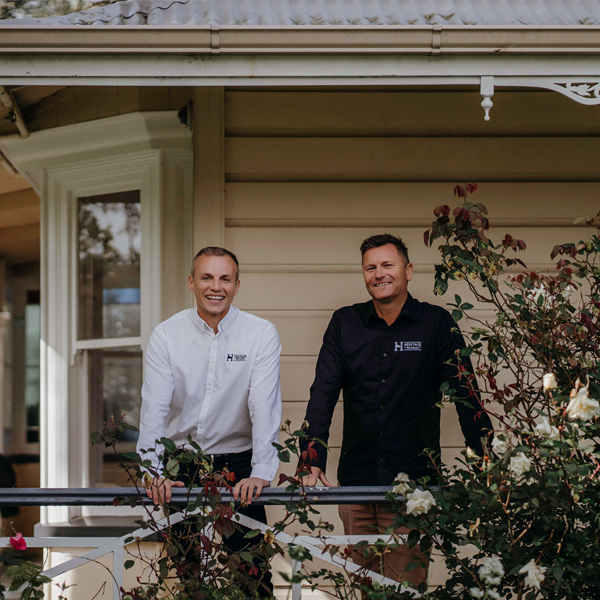 Our Promise To You

By becoming a Franchise partner with Heritage Homes, you are growing a valuable asset that you can one day sell or maybe you plan for your family to take over the reins. By getting in to our business at the grassroots level you can really maximise the opportunity for profit to be made. We have customer enquiries NZ wide and seek Franchise Partners to meet the demand.
Master Mentors - the Heritage Homes owner is a Master Builder with 30 years industry experience, and our GM has an extensive corporate sales and marketing background
Extensive support - throughout all business facets: sales, marketing, the building process, industry contacts
Fully equipped with pre-existing plans and designs that carry high appeal among home owners, with access to group purchasing rates
Access to state of the art software that helps you to price and track progress on builds
Lead generation through CRM portal linked to our national website
Request your Prospectus
Regions Available
North Island:
Whangarei
Warkworth
Silverdale
West Auckland
Auckland Central
North Harbour
Cambridge
Coromandel
Gisborne
Hamilton East
Hamilton West
Hawkes Bay
New Plymouth South
New Plymouth
Rodney
Rotorua
Taupo
Tauranga North
Tauranga South
Palmerston North
Waiheke
South Island:
Nelson
Blenheim
West Coast
Dunedin
Wanaka
Queenstown
Invercargill